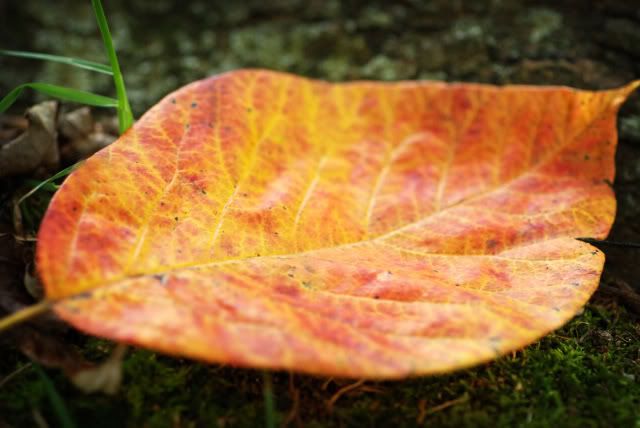 I took a walk this afternoon in the autumn chill. George loved it, but got hit on the tail end by a falling walnut at one point. He probably thought I did it!
I love the colors of autumn and found these leaves to share with you.
I'm still wearing the big boo boo bandage on my finger, and even though I type a lot for a living, it's amazing how my middle finger has taken over and is now in charge.
If I could write poetry, I'd write an Ode to My Middle Finger. In this poem, I would lament the things for which I've used this digit in my past. Like the time the trucker in the 18-wheeler tried to run me over. He backed off after I opened the sunroof of my Volvo and used my middle finger on him. I don't do that sort of thing anymore, however.